Hailing from the Bay Area, Zoe was born to a truck driver and Teamster, and grew up with public school education. With the help of scholarships, she earned a Bachelor's in Political Science from Stanford and graduated with cum laude from Santa Clara University School of Law, working night shifts to pay for the remainder of her college expenses.
Prior to being elected as Congresswoman, Zoe worked on former Congressman Don Edwards' staff for eight years in his San Francisco and DC offices. She also practiced and taught immigration law, which provided the backdrop to her becoming one of the staunchest advocates for immigrant reform in Congress.
Currently, Zoe serves as the Chair of the Subcommittee on Immigration and Citizenship, championing thorough reform in immigration policy. For the past decade, she has worked tirelessly on the Development, Relief and Education for Alien Minors (DREAM) Act. More recently, she has been one of the strongest defenders of DACA, calling President Trump's cancelation of the policy "a moral emergency for our nation."
Zoe also serves as the Chairperson of the Committee on House Administration and the Chair of the California Democratic Congressional Delegation, and additionally, she serves on the House Judiciary Committee and the House Science, Space and Technology Committee. Apart from pursuing justice for refugees and immigrants, Zoe also fights for digital rights, net neutrality, and privacy protection.
Why We're Honoring Her
accomplishments & accolades
AN INDOMITABLE DEFENDER OF CIVIL RIGHTS
In a House Judiciary Committee hearing, Zoe openly criticized transphobic statements from Gail Heriot, of the United States Commission on Civil Rights. When Heriot asserted that trans people should not be recognized as the gender they identify with, Zoe did not allow for her comments to go unchecked and called her out on her bigotry.
PROTECTOR OF DREAMERS
Zoe staunchly opposes President Trump's cancellation of the Deferred Action for Childhood Arrivals (DACA), declaring that DACA recipients are an integral contributors to American society and economy. As the Senior Democrat of the House Judiciary Subcommittee on Immigration and Border Security, Zoe is actively trying to pave the way for DREAMers to become legal citizens.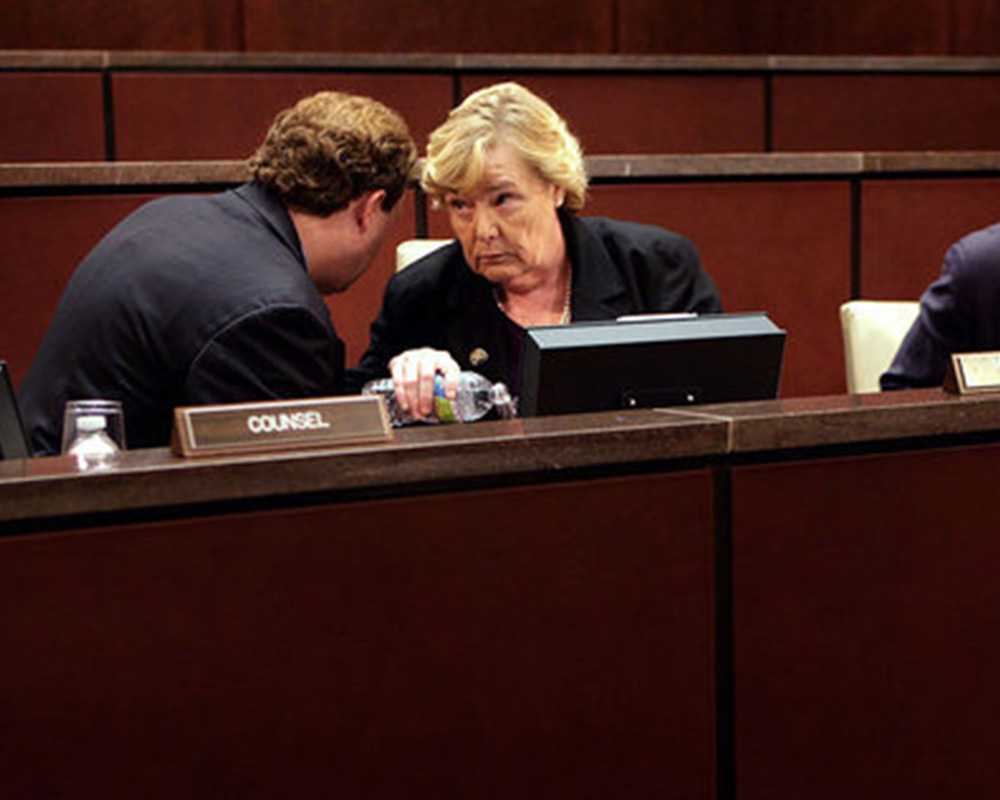 Outspoken Critic of Refugee Ban
From the onset of the refugee ban, Zoe has vehemently opposed the executive order and has worked tirelessly to defund and rescind the order. She openly decried the policy as bigoted and rooted in Islamophobia, calling for a return to America's tradition of being a refuge for the global community.
Countering NSA Spying on Americans
A veteran defender of net neutrality, digital rights, and privacy, Zoe sponsored the amendment to put a check on NSA spying. This amendment passed in the House, and it stands out as one of Zoe's hallmark efforts to protect Americans from being spied on through their digital devices without any warrant.
ADVANCEMENT OF STEM RESEARCH AND INNOVATION
In 2003, Zoe introduced an amendment to protect stem cell research. This amendment proposed to decriminalize the use of therapeutic cloning that would aid in the advancement of treating injuries and diseases. Zoe recognizes the difference between reproductive cloning and therapeutic cloning, the latter of which serves to better medical research.
"We're not going to let hatred, bigotry and xenophobia prevail in this country."
REp. ZOE LOFGREN